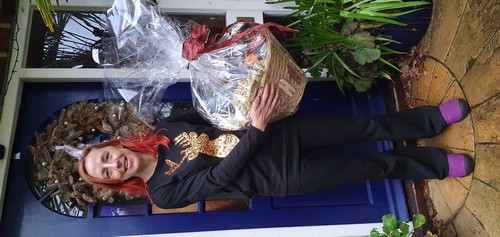 Congratulations to Phiala Mehring who is the winner of our Christmas hamper competition.
Mehing is pictured, having just been presented with the hamper by Suzanne Trigg, the BVRA Newsletter Editor.
The correct answer to the question "On what page of the BVRA issue 134, would you find Barkham Blue mentioned" is page 18.
Over 50 entered the competition, thank you for your support.