Petition to the Leader of Wokingham Borough Council and Executive Member(s) responsible for Planning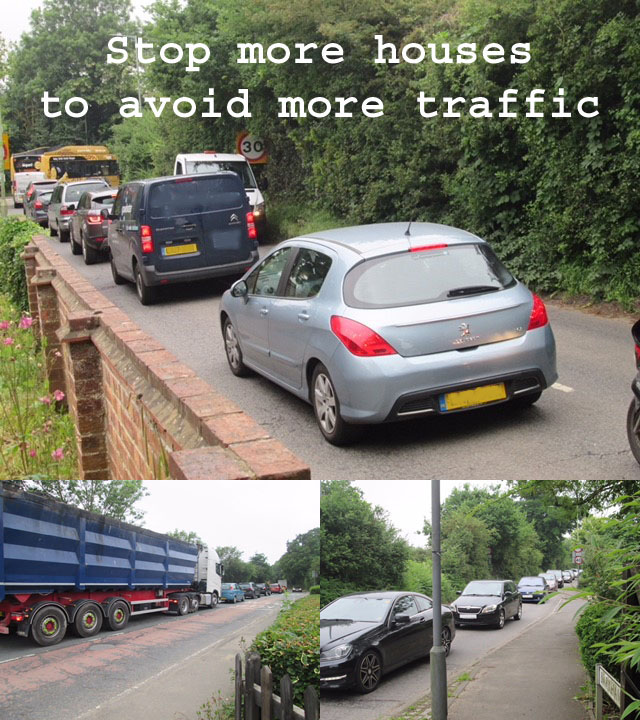 The petition has now closed with 2429 signatures on-line and over 1600 on paper forms. Thank you for your support.
This has vastly exceeded our target of 1500 and the petition will now be presented to the Leader of Wokingham Borough Council.

Updates on this and other development matters in Barkham will be sent to all who have subscribed to our development watch mailing list. To subscribe please click here HERE
The main site proposed is Barkham Square, adjacent to Arborfield Green. Residents accepted the development of the former Arborfield Garrison site as it involved largely regeneration of brownfield land, but now the wider area is being exposed to potential development creep, meaning encroachment upon the much valued countryside and on our overstretched roads within Barkham, Arborfield and Finchampstead. This goes against the Council's current planning policies (such as CP11) which were designed to protect the separate identity of settlements.
Background: The rural setting of Barkham defines the character of the village. The attractive and varied landscape is punctuated with settlements of varying ages, styles and sizes. Taking into consideration the 3500 houses being built in Arborfield Garrison, 1800 of which are in Barkham, any additional homes will then have the effect of more than doubling the size of the parish.
Impact on Traffic: The roads around Barkham are narrow, most are residential and the few country lanes contribute to the country ambience. Barkham Square along with several other sites is landlocked with access only onto rural country roads. The current traffic load on these unsuitable roads and those in the neighbouring parishes is already excessive and will only get worse, meaning even more traffic on the crowded local roads of Barkham Street, Barkham Road, Langley Common Road, School Road and all the other surrounding roads. This increased congestion would have an economic, social and health impact as well - residents arriving late for work or appointments, leaving home early and everyone having to endure the traffic fumes from the endless queues.
Impact on the Countryside: The development of the Arborfield Garrison site is a good use of a brownfield site on the margins of the village and replaces run down army buildings. In contrast, Barkham Square and other possible sites are greenfield, towards the centre of the Parish, very visible from many vantage points and would encroach on the rural countryside, much valued by local residents and other groups, such as ramblers, horse riders and nature lovers. Besides a loss of countryside, it would be another step towards engulfing our villages in a continuous urban sprawl.
Conclusion: The Leader of the Council and the Executive Member(s) responsible for planning are requested to discard any future plans to develop Barkham Square and other inappropriate and unsustainable sites in Barkham and focus on more suitable sites across the Borough.