News
Details
The competition has now closed, the answer to the question being page. 15.
The wiinner, Ben Walden is show receiving his prize..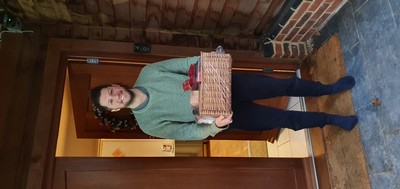 Details
Thursday 11thth November 2021
Committee Attendees: Alan Dixon, Suzanne Trigg , Alison Goudge, Bev Dipper, Richard Roberts, Gill Powell, Dave Clements
Apologies received: Stewart Richardson, Shirley Warner
Chairman
The meeting reported that we now have a full team of committee members following the arrival of Bev Dipper as Membership Secretary. We have continued to produce and distribute 4 editions of the Newsletter despite the Covid challenges. Membership payments have recovered to 2019 levels. More people are paying by Direct Debit and we have maintained the £2 subscription charge. Social activities have started again and we are hopeful that we can maintain this in the next 12 months. We have improved our in house website with additional data capture and reporting functions. Development Watch continues to highlight local issues. It is well used and appreciated by the community. Finally our accounts have been audited and signed off and we continue to have a healthy financial position.
Details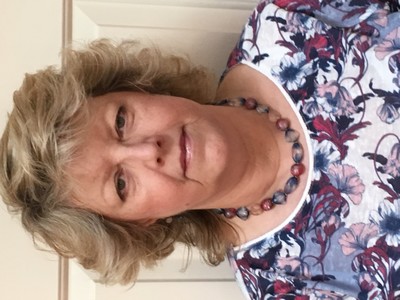 I retired five years ago having worked most of my life in IT marketing roles. I have lived in Barkham with my husband Martin for the last 22 years having moved here all the way from Arborfield! I am now at a stage in my retirement where I am ready to get involved more in the local community and engage in appropriate voluntary activities to "give something back". Having enjoyed a number of past BVRA social events and activities the current vacancy for the Membership Secretary piqued my interest and I look forward to contributing in this role and the wider BVRA.
Details
The Barkham Village Residents Association website is focused on bringing you the latest news about Barkham.
The forum has now closed and been replaced by a Facebook discussion group. To join please visit please visit our Facebook page and then select the Groups option in the left-hand column.
---
Details
Barkham Village Residents Association
AGM Meeting.
Tuesday 10thth November 2020
Present: Alison Goudge (AG); Alan Dixon (AD); Gill Powell (GP); Shirley Warner (SW); Stewart Richardson (SR); Dave Clements (DC); Suzanne Trigg (ST); Richard Roberts (RR).
Chairman's welcome
The AGM was not held as a Public Meeting due to the Covid 19 pandemic. Residents were invited through the BVRA Website to submit questions or highlight issues/concerns. None were received. The Committee Meeting did take place and any resident may request copies of the reports submitted by the individual committee members. This summary highlights the key points that were discussed and agreed.