News
Details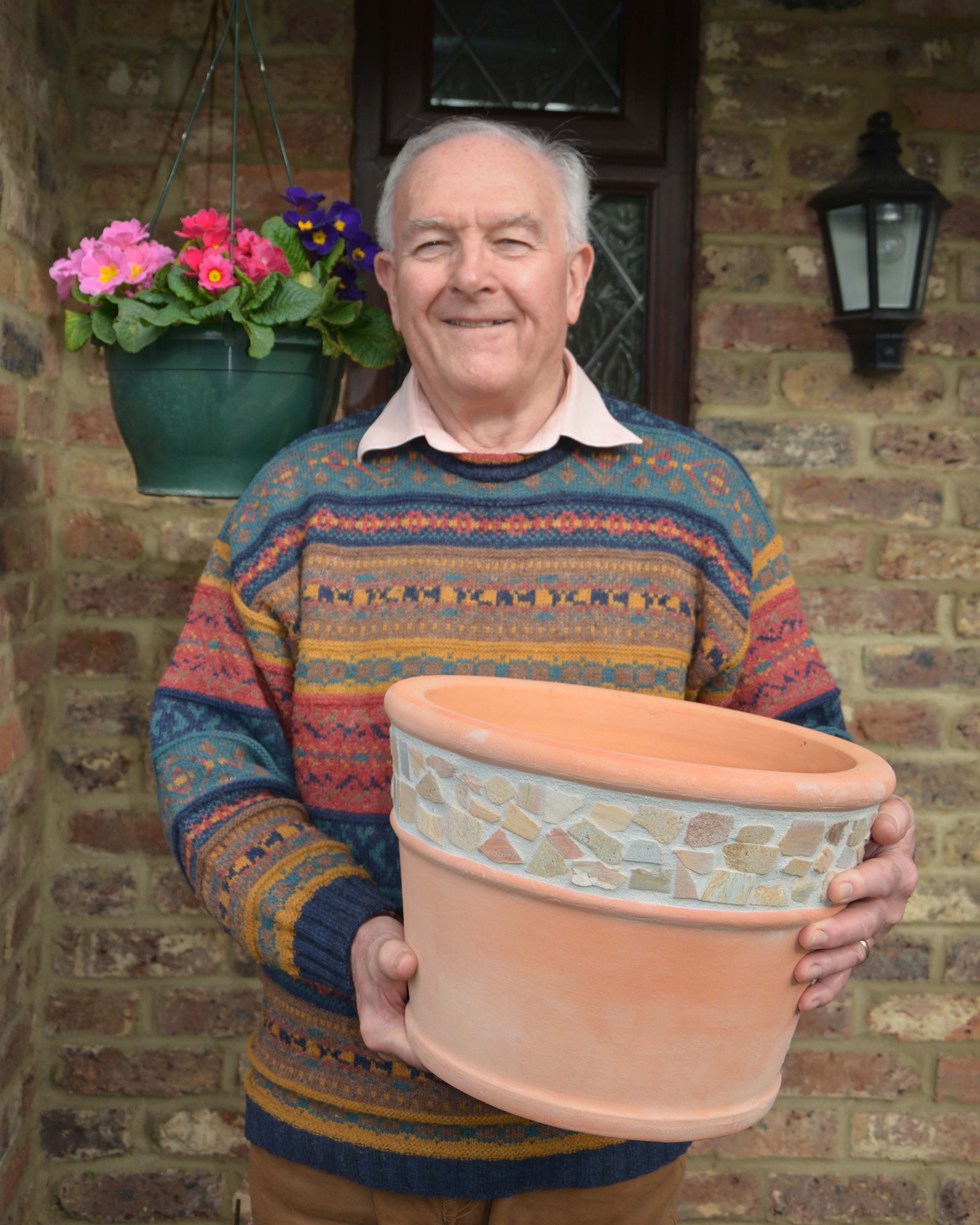 Ian Overton, the long standing Treasurer of the BVRA, has just "retired" after nearly 20 years in the role. In recognition of his sterling support of the residents' association, we bought Ian a retirement gift of a terracotta planter (pictured).
Details
Due to the current situation with Coronavirus we will not be holding the normal face to face Annual General Meeting (AGM) in November. Instead we ask residents to send in by email any questions or comments that you have. These should be sent to the secretary - please click here
We will address all of these both with an individual response and publish the question/comment plus BVRA response on the BVRA website (we will not identify the originator on the website). This will be done in conjunction with the publication of the BVRA annual report.
As communicated in the last Newsletter we have suspended the collection of cash for annual subscriptions. Many members have now signed up to the Direct Debit option but we are still below the normal number of paid up members. Implementing the Direct Debit option is simple and is still only £2 per year. We would encourage you to do so using the process detailed in the link below, We will use the mandate to collect any outstanding 2020 subscriptions and for collection of subscriptions in 2021.
https://www.barkham.org.uk/bvra/bvra-membership
Alan Dixon
BVRA Chairman
Details
Wokinghaam BC have created a short video that explains the Covid19 support network and how to access it
Details
There is an error in the Autumn 2020 newsletter. The telephone number for Pilates shoud be 0118 989 2571
Details
Wokingham BC have asked us to make you aware of the information in the attached email they have sent