The BVRA annual general meeting will be held 11th November 2021 at 19:30 at the Barkham Village Hall. All residents are welcome to attend.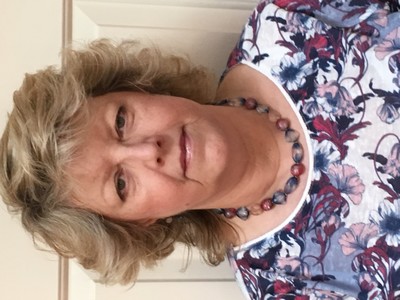 I retired five years ago having worked most of my life in IT marketing roles. I have lived in Barkham with my husband Martin for the last 22 years having moved here all the way from Arborfield! I am now at a stage in my retirement where I am ready to get involved more in the local community and engage in appropriate voluntary activities to "give something back". Having enjoyed a number of past BVRA social events and activities the current vacancy for the Membership Secretary piqued my interest and I look forward to contributing in this role and the wider BVRA.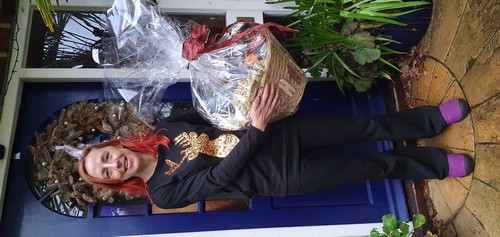 Congratulations to Phiala Mehring who is the winner of our Christmas hamper competition.
Mehing is pictured, having just been presented with the hamper by Suzanne Trigg, the BVRA Newsletter Editor.
The correct answer to the question "On what page of the BVRA issue 134, would you find Barkham Blue mentioned" is page 18.
Over 50 entered the competition, thank you for your support.
Barkham Village Residents Association
AGM Meeting.
Tuesday 10thth November 2020
Present: Alison Goudge (AG); Alan Dixon (AD); Gill Powell (GP); Shirley Warner (SW); Stewart Richardson (SR); Dave Clements (DC); Suzanne Trigg (ST); Richard Roberts (RR).
Chairman's welcome
The AGM was not held as a Public Meeting due to the Covid 19 pandemic. Residents were invited through the BVRA Website to submit questions or highlight issues/concerns. None were received. The Committee Meeting did take place and any resident may request copies of the reports submitted by the individual committee members. This summary highlights the key points that were discussed and agreed.
This web site is about Barkham, an attractive semi-rural area on the outskirts of Wokingham in the county of Berkshire, and is the work of the Barkham Village Residents Association (BVRA).
Our aim is to:
provide news of what is going on in Barkham and the surrounding area

supplement the information provided by our BVRA newsletters (4 issues each year)

provide regular reports on Wokingham Borough Council's development plan

develop a stronger local community
Please give us your feedback on the website by clicking here to send a message to our webmaster
Wokinghaam BC have created a short video that explains the Covid19 support network and how to access it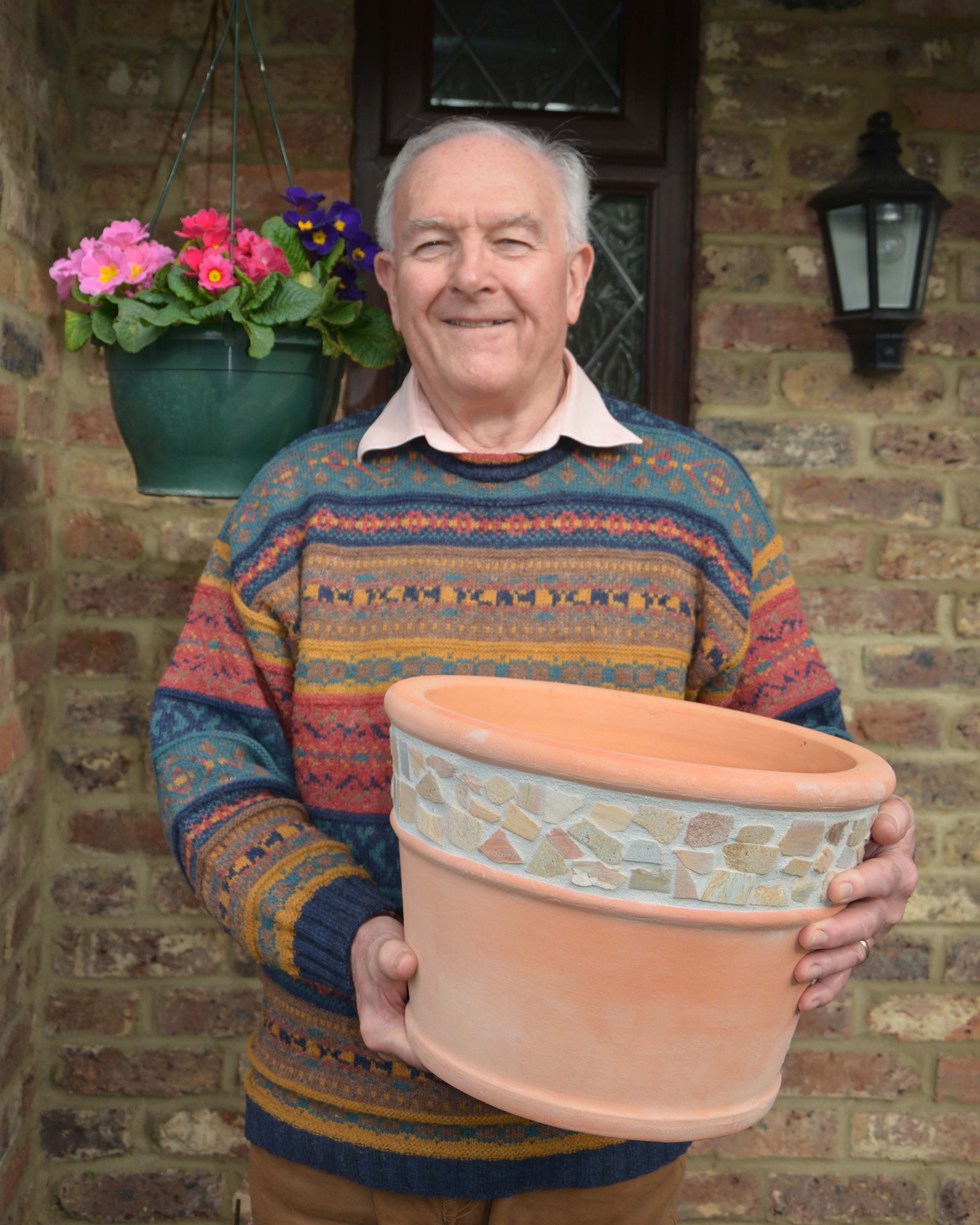 Ian Overton, the long standing Treasurer of the BVRA, has just "retired" after nearly 20 years in the role. In recognition of his sterling support of the residents' association, we bought Ian a retirement gift of a terracotta planter (pictured).
Another very popular evening attended by many residents. A big thank you to Breakaway Brass for their excellent music.

More pictures can be seen on our Facebook page where there is also a video that can be viewed
Yet another popular quiz night
For pictures of our previous social events please click here or click on the photo to view an enlarged version of the winning team NOT UNINCOMPETENT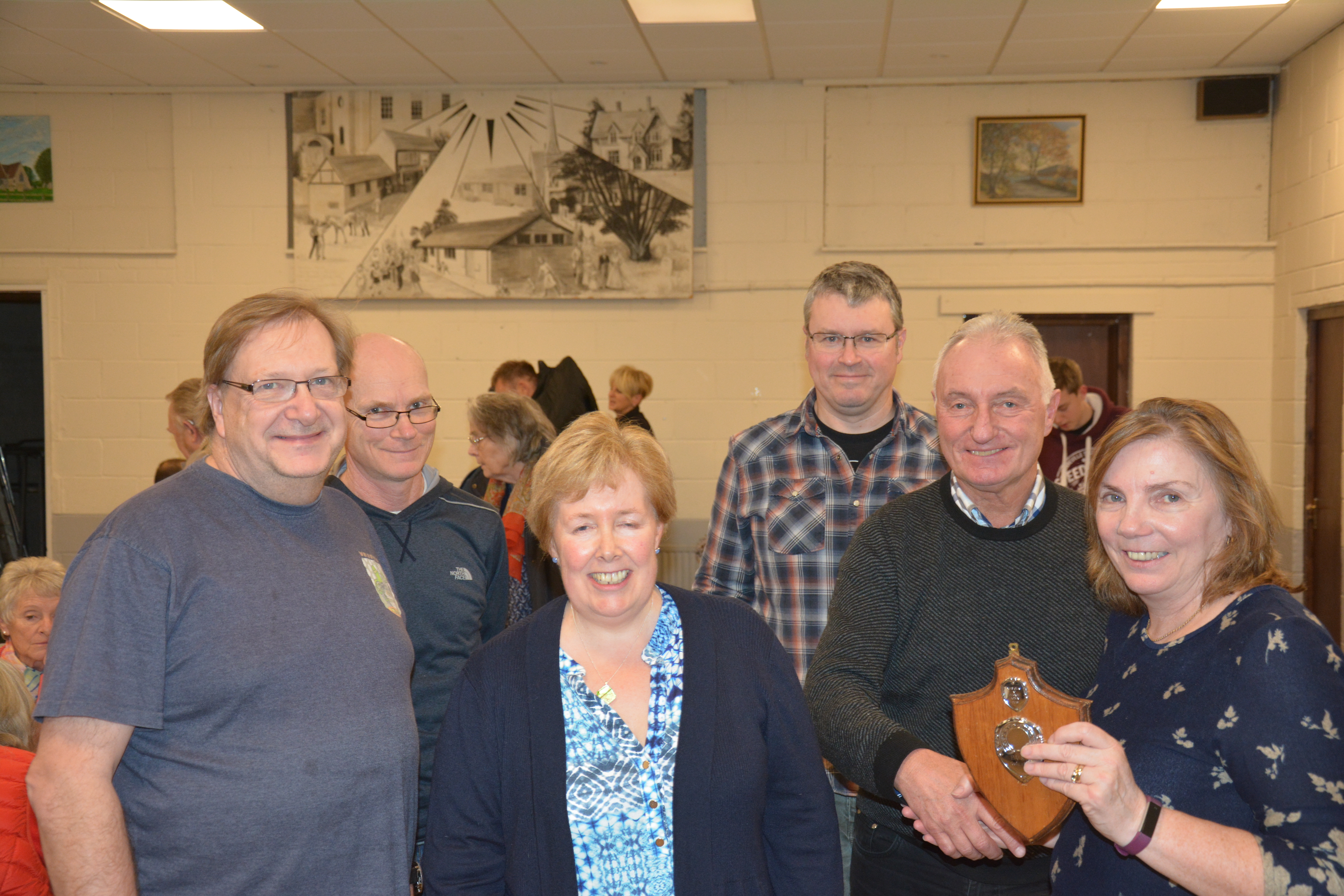 Another popular social event in Barkham
For pictures of our previous social events please click here or click on the photo to view an enlarged version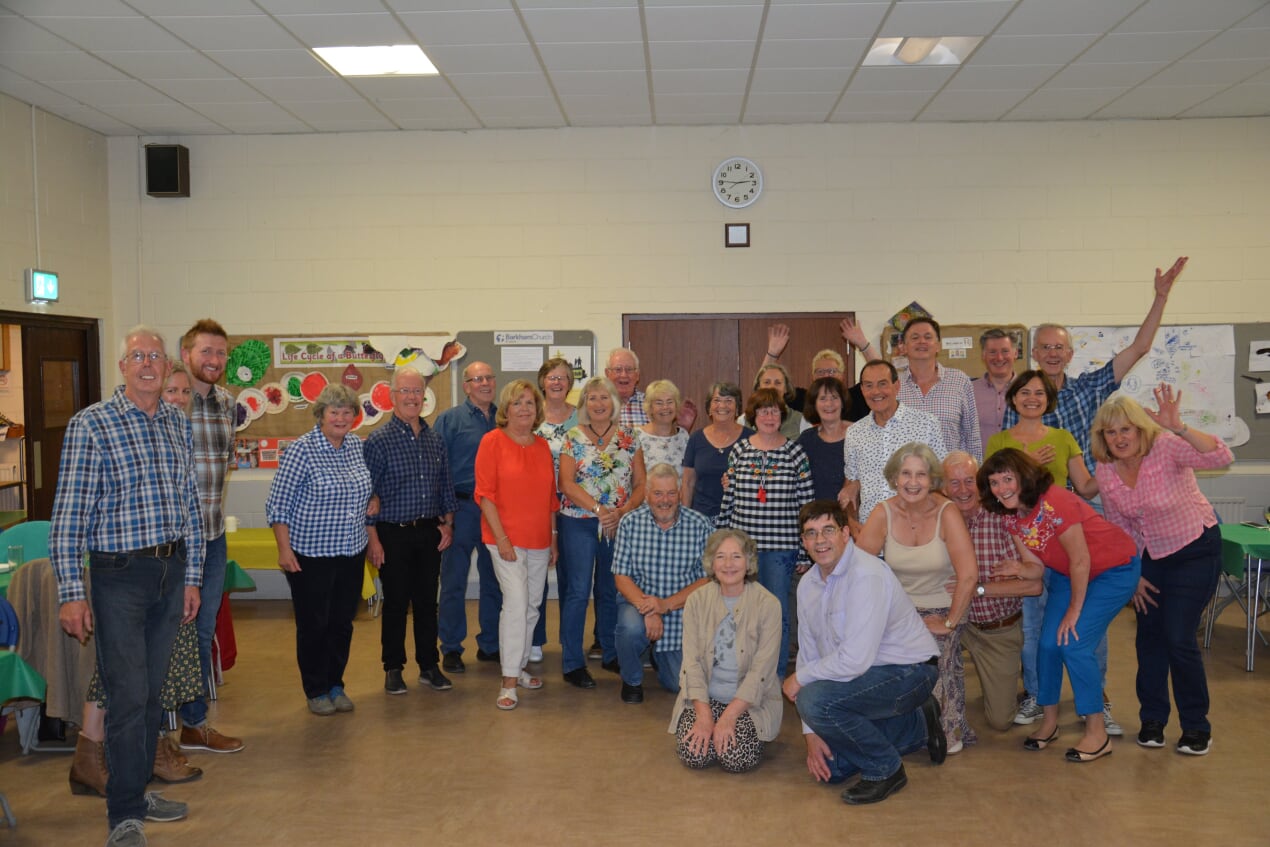 The Parish Council have published details of walks in Barkham and the surrounding area on their website. They have also published maps of footpaths as updated by Paul Steel.
Click here to see the details on the Parish Council website.