Wokinghaam BC have created a short video that explains the Covid19 support network and how to access it
This web site is about Barkham, an attractive semi-rural area on the outskirts of Wokingham in the county of Berkshire, and is the work of the Barkham Village Residents Association (BVRA).
Our aim is to:
provide news of what is going on in Barkham and the surrounding area

supplement the information provided by our BVRA newsletters (4 issues each year)

provide regular reports on Wokingham Borough Council's development plan

develop a stronger local community
Please give us your feedback on the website by clicking here to send a message to our webmaster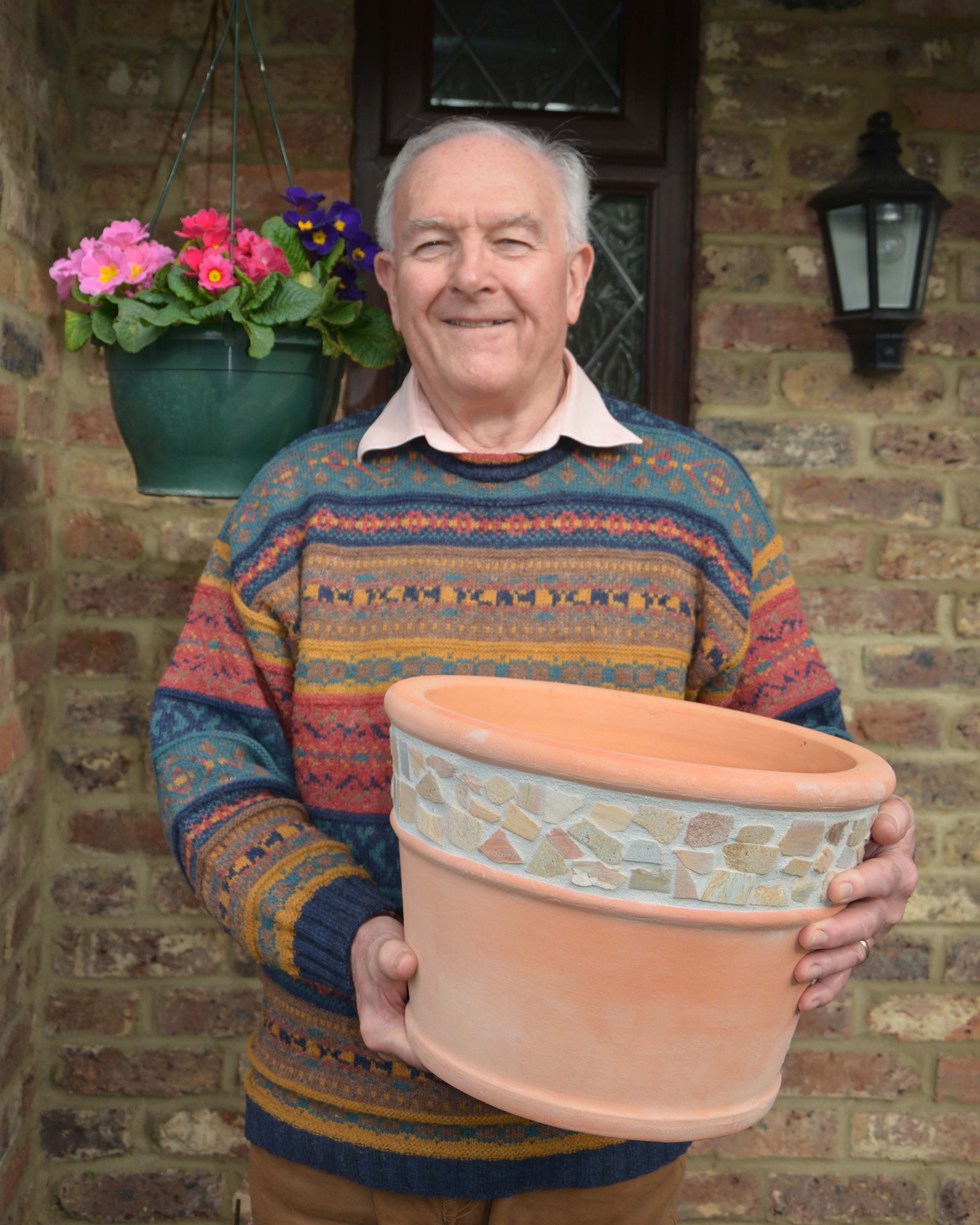 Ian Overton, the long standing Treasurer of the BVRA, has just "retired" after nearly 20 years in the role. In recognition of his sterling support of the residents' association, we bought Ian a retirement gift of a terracotta planter (pictured).
I first met Ian when he joined the BVRA Committee in the autumn of 2001 when he took over from one of the founders of the residents' association, Pam Edwards. He has been a much valued member of the committee ever since.
One of the first events for which he had to hold the purse strings was the Queen's Golden Jubilee celebrations in Barkham in 2002. Over the years he has offered guidance to the committee on matters relating to the BVRA's finances and has been much trusted in these matters. He has kept the BVRA on a sound financial footing to ensure we have a "fighting fund" if that proves necessary, whilst supporting spending money on "special events" for Barkham such as the 2012 celebration of the Queen's Diamond Jubilee
In recent years he has been seen at BVRA social events running the bar with his wife, Evelyn. He has also been an ever-present at the popular Carols in Park just before Christmas, directing traffic and collecting donations for the band.
When Ian announced his wish to step down, we were very pleased that Alison Gouge came forward to take on the Treasurer role and they have just completed the handover. Our Chairman, Alan Dixon, welcomed Alison in the spring edition of the Barkham Newsletter available here
I am sure Barkham residents will want to join me in wishing Ian many thanks for his service to the BVRA and best wishes for his "retirement".
Stewart Richardson
BVRA Committee Member
Unfortunately we have had to cancel the Barn Dance scheduled in September due to the corona virus outbreak. We hope to be able to resume our social events later in the year so please keep checking back here or subscribe to our social newsletter here
Dates to put in your diary for 2020:
18/12/2020 Carols in the Park
In additon we are planning to hold a Quiz Night in November - dates to be confirmed

Another very popular evening attended by many residents. A big thank you to Breakaway Brass for their excellent music.

More pictures can be seen on our Facebook page where there is also a video that can be viewed
Yet another popular quiz night
For pictures of our previous social events please click here or click on the photo to view an enlarged version of the winning team NOT UNINCOMPETENT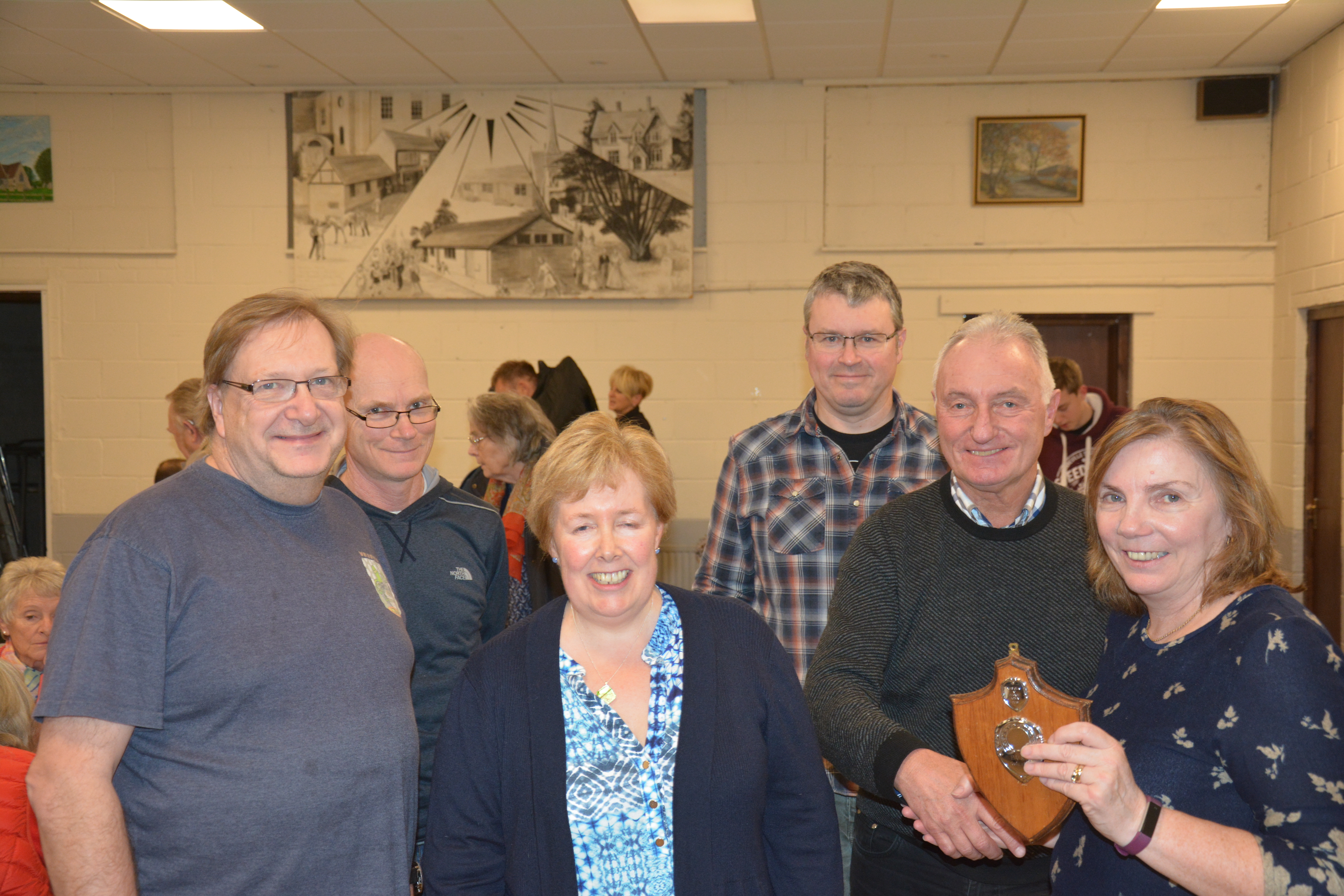 Another popular social event in Barkham
For pictures of our previous social events please click here or click on the photo to view an enlarged version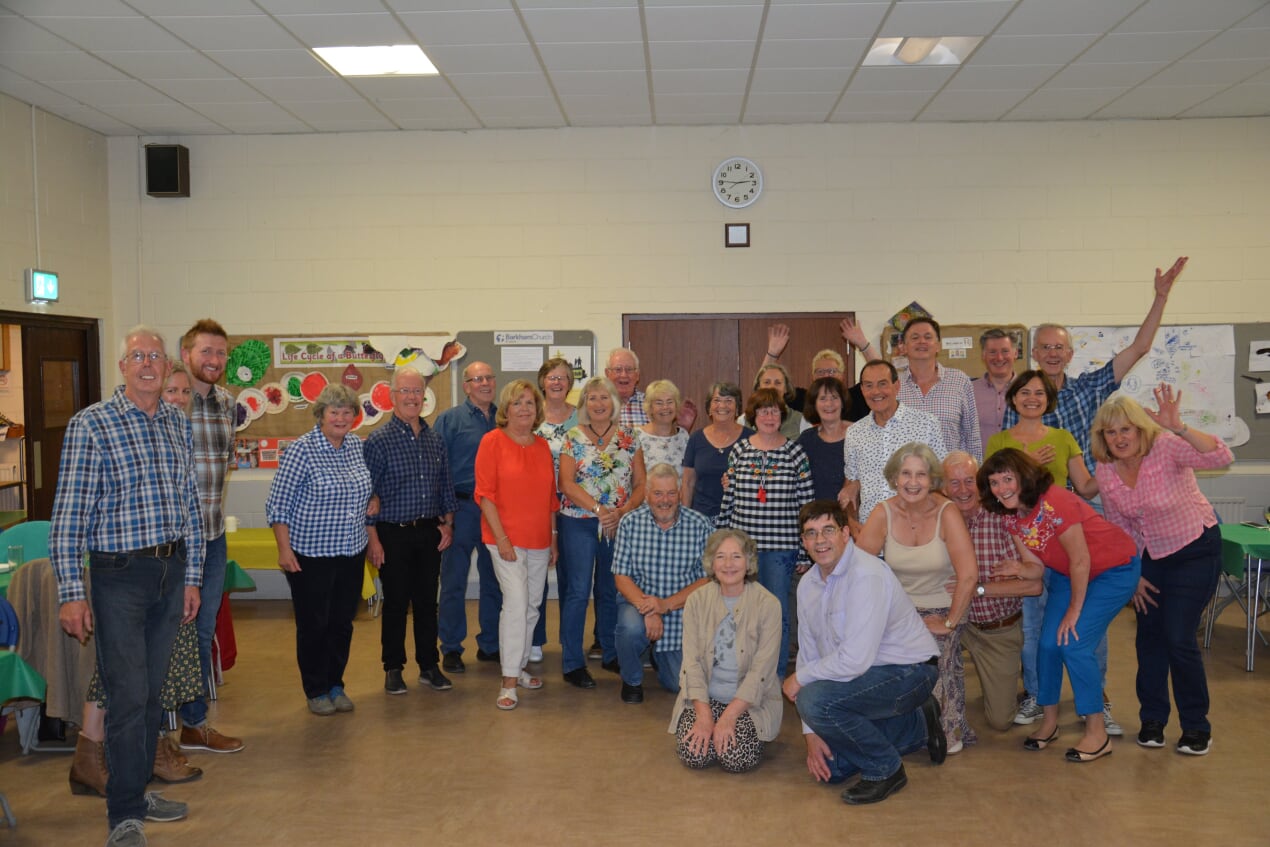 The Parish Council have published details of walks in Barkham and the surrounding area on their website. They have also published maps of footpaths as updated by Paul Steel.
Click here to see the details on the Parish Council website.
The Barkham Village Residents Association website was re-launched last year. Since then we have focused on bringing you the latest news about Barkham.
The forum has now closed and been replaced by a Facebook disccusion group. To join please visit please visit our Facebook page and then select the Groups option in the lefthand column.
---