Barkham is an attractive semi-rural area on the outskirts of Wokingham in the county of Berkshire. The Barkham Village Residents Association (BVRA) exists to:-
provide news of what is going on in Barkham and the surrounding area through the website, the production of a quarterly newsletter and email communications
develop a stronger local community through the organisation of social events and activities
liaise with relevant local bodies/groups e.g. Barkham Parish Council on issues and actions that impact the parish
provide regular monitoring and updates and on land and property development plans in the neighbourhood
Thursday 11thth November 2021
Committee Attendees: Alan Dixon, Suzanne Trigg , Alison Goudge, Bev Dipper, Richard Roberts, Gill Powell, Dave Clements
Apologies received: Stewart Richardson, Shirley Warner
Chairman
The meeting reported that we now have a full team of committee members following the arrival of Bev Dipper as Membership Secretary. We have continued to produce and distribute 4 editions of the Newsletter despite the Covid challenges. Membership payments have recovered to 2019 levels. More people are paying by Direct Debit and we have maintained the £2 subscription charge. Social activities have started again and we are hopeful that we can maintain this in the next 12 months. We have improved our in house website with additional data capture and reporting functions. Development Watch continues to highlight local issues. It is well used and appreciated by the community. Finally our accounts have been audited and signed off and we continue to have a healthy financial position.
Enter our Christmas hamper competition here. Entries close on 17th December, and the winner will receive their prize in time for Christmas.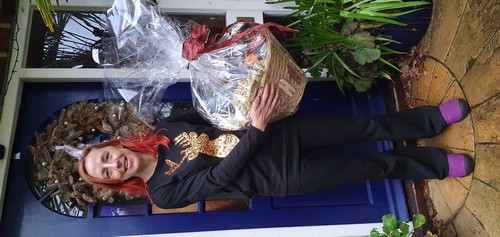 Last year's winner receiving their hamper.
On a cold wintry evening 66 Barkham residents turned out in force to fire up their grey matter and test their knowledge by participating in the Quiz night.
After an exciting couple of hours hard quizzing with the leader board seeing some fluidity in the team rankings the winning team was announced. The coveted winner's shield went to Short Planks pictured below: -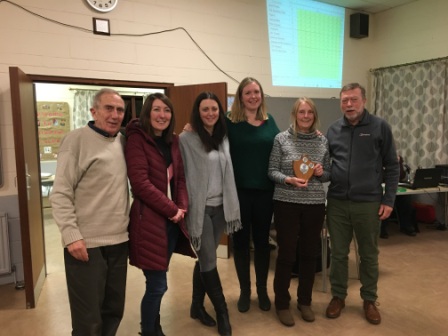 The Winning team (from left to right)
Alan Daliday, Sarah Smith, Rhian Walker, Sian Biggar, Glynis Jodrell, John Jodrell,
After a long absence due to the pandemic, BVRA social events finally returned with a successful skittles evening held at the village hall on October 2nd.
The winning team - "The Happy Campers"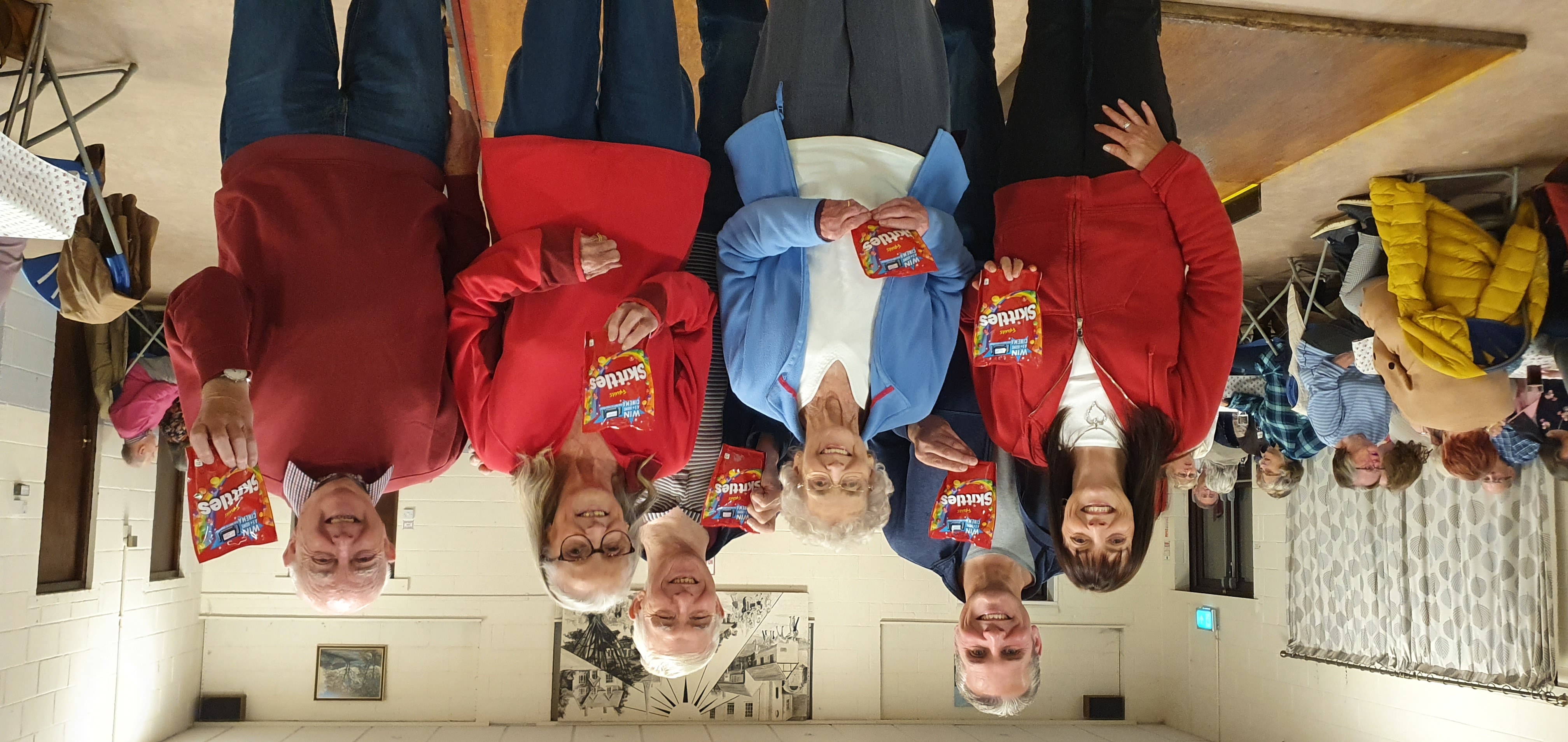 Click to access our newsletter library
And try our latest quiz "First and Last" here
The Parish Council have published details of walks in Barkham and the surrounding area on their website. They have also published maps of footpaths as updated by Paul Steel.
Click here to see the details on the Parish Council website.
The Barkham Village Residents Association website is focused on bringing you the latest news about Barkham.
The forum has now closed and been replaced by a Facebook discussion group. To join please visit please visit our Facebook page and then select the Groups option in the left-hand column.
---